IEC 60529 IP CODE
IEC 60529 is the most commonly used international standard as the protection regulation of product case , so it is also called "International Protection Level, IP Code".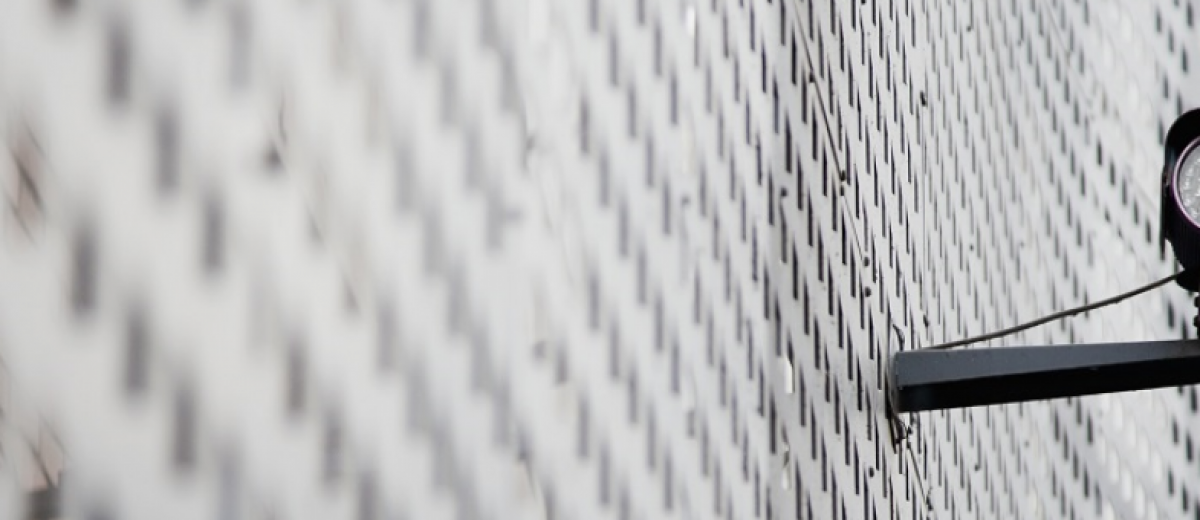 When designing most of electronic and electrical products, based on safety or reliability requirements, the following considerations are taken into account:
Degrees of protection against foreign objects
Degrees of protection against access
Degrees of protection against water
The above improper product design or use may have an impact on the product itself (such as performance degradation or failure) or human safety hazards (such as electric shock, fire). Therefore, products that will be exposed to outdoor or humid environments are designed for use. Need to consider and evaluate the IP Code.
Recommended products for testing (applicable to products with rated voltage less than 72.5KV):
Outdoor eletrical products and lamps: street lights, garden lights, power transmission and distribution control boxes, pumps, outdoor units of air conditioners, outdoor LED billboards and traffic signs, etc.
Communication and surveillance equipment installed in a non-protected environment: antennas, broadcasting devices, surveillance cameras, etc.
Portable devices used in military regulations, industrial regulations and outdoor operations: mobile phones and radios, GPS, PDA, Tablet PC, UMPC
Equipment that may cause personal injury due to improper operation: mobile phones, laptops, due to the devices have lithium rechargeable batteries, and may infiltrate due to accidental liquid spills or rain, causing the battery to short-circuit and catch fire; or due to improper maintenance, the procedure causes the hand tool to contact with the charged body inside the power supply, etc.
JIS C0920 / CNS 14165
Evaluation after the test:
Generally, if there is no special requirement in the product standard, the requirements of IP5X dust test are:


Talcum powder must not accumulate or enter the product. When it is replaced by any other dust entering, it may cause harm to the normal operation of the product or product safety
There must be no talcum powder entering, which may reduce the creeppage distances and does not meet the safety requirements

Generally, if there is no special requirement in the product standard, the requirements of IP6X dust test are:


Do not allow any dust to enter the case

If there is no special regulation in the product standard, the requirements of IPX1 ~ IPX9 waterproof test are:


Must not affect the operation of the product
Do not harm the safety of the product
Do not allow water enter the insulating surface, which shortens the creepage distances
Do not allow water enter, contacting with live electrical parts or coils that are not waterproof
Do not allow water to accumulate at the cable terminal or enter the cable
IEC 60529:
Element
IP
Significance for the protection of electrical
equipment

Significance for the protection of persons

Test conditions

First code
element

Protected against solid foreign objects

0
not protected
not protected
1
sphere of 50 mm diameter
with back of hand
2
sphere of 12,5 mm diameter
with finger
3
sphere of 2,5 mm diameter
with tool
4
sphere of 1,0 mm diameter
with wire
5
Dust shall only penetrate in quantities which do not impair performance and safety.
with wire
Stirred in a space of 1m3 of 2kg Arizona sand
6
Dust shall not penetrate.
with wire
Stirred in a space of 1m3 of 2kg Arizona sand with negative pressure

Second code element

Against water

0
not protected
1
vertical water drips
speed: approx. 1 mm/min, exposure 10 mins
2
water drips (15° inclination)
speed: (3,0 + 0,5)mm/min, 2,5 min for each of the four positions
3
water spray
speed: 0,1 l/min, 10 min (5 min in one position, 5 min in a
position swivelled from this position by 90° along the 3 horizontal level)
4
splash water
speed: 0,1 l/min, 10 min (5 min in one position, 5 min in a
position swivelled from this position by 90° along the 3 horizontal level)
5
high-velocity water
12,5 l/min, 3 min
6
strong high-velocity water
100 l/min, 3 min
7
temporary immersion
immersion depth: 1 m (deepest housing location),
0,15 m (highest housing location, if housing is larger than 0,85 m), 30 min
8
continuous submersion
subject to agreement
9
high-pressure/steam-jet cleaning
(80 ± 5) °C Deviating temperatures
may be agreed, 14 l/min to 16 l/min, spray at 0°, 30°, 60°, 90°distance, 30 s per position

Additional letter

(Optional)

A
with back of hand
B
with finger
C
with tool
D
with wire

Supplementary letter

(Optional)

H
High-voltage apparatus
M
Movement of movable partsa during water test
S
Standstill of movable partsa during water test
W
Suitable for use under specified weather conditions and provided with additional protective features or processes