首頁

>

媒體中心

>

News

>

SGS Taiwan invested TWD 100M to establish a testing center for semiconductor process gas analysis and future R&D
2021/09/28
SGS Taiwan invested TWD 100M to establish a testing center for semiconductor process gas analysis and future R&D
Process gases as raw materials have played an important role in the semiconductor fabrication, and they are becoming more and more important in other semiconductor related industries such as flat panel devices (LCD, LED, OLED), photovoltaics and other microelectronic production.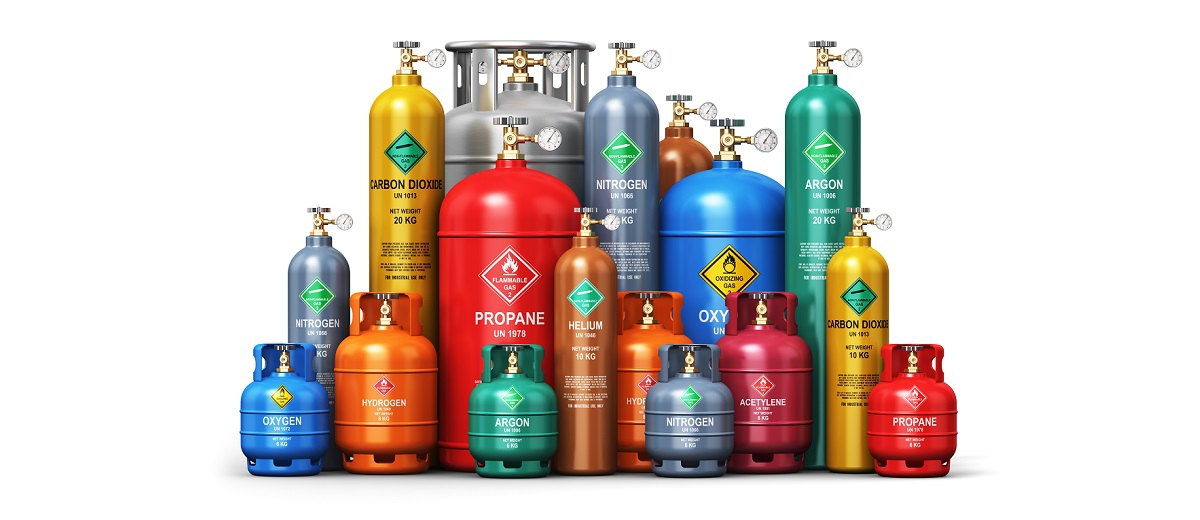 These industries share similar fabrication processes to that of semiconductor and the difference is mainly in scale of the substrate and equipment sophistication.
There are two major types of process gases. The commonly used industrial gases with centralized supply facility are called bulk gases such as nitrogen, oxygen, argon, helium and hydrogen. The other type is called special gases such as silane, phosphine, arsine, borane, ammonia, carbon tetrafluoride, nitrogen trifluoride, sulfur hexafluoride, boron trifluoride, boron trichloride, chlorine, hydrogen chloride and dinitrogen oxide. They are used in specific semiconductor production processes including Epitaxy, Diffusion, Chemical Vapor Deposition (CVD), Physical Vapor Deposition (PVD), Implant, dry etching and chamber cleaning. The quality of these gases is very important for the production, and the required gas purity is also very high. In the semiconductor production process, more than 100 kinds of gases are being used, and there are more than 30 kinds of gases used in the core process, the quality of these gases will directly determine the quality and yield of the final products. Consequently, any impurities in these gases will cause serious quality issue and in severe cases, the entire production line will be impacted due to cross contamination of the gas in question and the production may be suspended. Therefore, the process gases are the key raw materials for the semiconductor manufacturing.
SGS Taiwan is deeply rooted in semiconductor industry of Taiwan and serves many other semi related industries such as flat panel display and photovoltaics. Recently we have build a new testing center for gas analysis and R&D. This new Gas Analysis and R&D center expands our gas analysis services base on the existing gas analysis capability, and we have chosen a location near to Hsinchu Science Park in order to facilitate our customers. This new center provides a total solution for the gas analysis services including quality confirmation for incoming gas feed, impurity and contamination analysis, gas purifier performance, leak assessment of process equipment, and performance confirmation of exhaust gas treatment. Committed to provide the highest quality standard, we use the latest technology for gas analysis to ensure accurate determination of trace amount of impurity and contamination. We also work closely with other business groups in SGS to provide a comprehensive solution to our customers.
SGS Gas Analysis and R&D Center has equipped with GC-MS, GC-FID, GC-TCD, GC-PDHIP, IC, ICP-OES, ICP-MS, FTIR, moisture analyzer, micro-oxygen analyzer and other analytical equipment, which provide various analysis services including gas impurities, qualitative analysis, anion and cation analysis, trace metals, moisture content and oxygen concentration. In addition, tailored analytical solution and technical consultation are available to meet the need of our customers.
Safety is always number one and safety in gas analysis is even more important. SGS Gas Analysis and R&D center follows the highest safety standard. Fireproof building materials are widely adopted. Partition with different functionality have been designed includes instrument analysis room, gas testing room, gas storage room, gas condition room, gas pretreatment room, exhaust gas treatment room, sample management room and central control room. The partition design is to ensure safety and to divide the storage, testing and management of the gases according to their properties. One of the safety features is to separate the presence of operators and the gas samples. Many safety monitoring systems are being used such as video monitoring system, thermal image monitoring system, micro pressure difference monitoring system and gas leak monitoring system. Moreover, there are emergency ventilation and other safety equipment as a final safeguard. In addition, safety mask and protective clothing are mandatory during some of the operations even with the safety partition and safety monitoring systems, so that our customers will always have a peace of mind when they send their samples to our Gas Analysis and R&D center.
Other than testing in our center, SGS also provides onsite gas testing services. In accordance to the SEMI S2 standard, SGS provides gas leakage assessment of process equipment. Semiconductor manufacturers are required to prepare SEMI safety assessment report before the shipment of machine. This assessment report includes "SEMI S2 Equipment Safety, Sanitation and Environmental Protection Standards" and "SEMI S10 Risk Assessment". One of the reasons is to ensure the safety and health of the personnel involved in the operations when different gases are used during the manufacturing operations. Local scrubber is required for the usage of many of the process gases, SGS also provides the local scrubber DRE verification of the exhaust gas treatment to ensure that the treated exhaust gases meet the requirement of the standard, and so as the residue gases discharged to the environment through the central scrubber. This is to ensure sustainable operation and emission compliance to the standards and laws.
With the coming of the connectivity era and the flourish of the technologies such as 5G, IoT, AD, etc., the semiconductor industry has become ever more important. SGS will continue to support our industry partners to stand in the frontier of semiconductor industry, not only in Taiwan but also in the world.
Ultra Trace Analysis Service of Semiconductor (UTAS) - Gas